30 Days to Family and Extreme Recruitment programs put on hold by Governor.
Let's talk about residential facility care and how it affects our kids. Foster children who reach the age of 9 and have not found a forever family are highly likely to live the rest of their childhood in a residential facility. The stigma associated with our kids who find themselves living here is often that they are delinquents or have acted out and have behavioral problems. Sadly, the fact is that many of our kids have done nothing wrong – they were neglected or abused and found themselves in a system on the unlucky end of not being adopted.
When children enter foster care, they experience a type of loss, a sense of ambiguity and neglect. When residential facility care is added on top of that, it enters in a new trauma where a sense of abandonment and loss of identity can seemingly become permanent.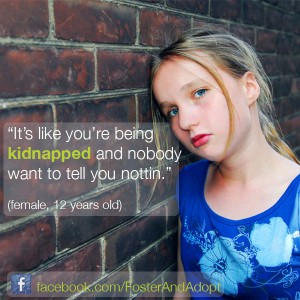 "As one young lady stated, "It's like you're being kidnapped and nobody want to tell you nottin."
(female, 12 years old) The Neglected Transition
CMFCAA in partnership with Missouri Children's Division and Foster Care and Adoption Coalition identified 102 children who have no known potential adoptive resource right here in the 13 counties that CMFCAA serves in MidMissouri. In other words, despite their best efforts, the system could not identify or find a forever family for these children.
These are the kids being placed in group homes or residential facilities because we couldn't find them a family.
This is where CMFCAA planned to step in and launch the 30 Days to Family and Extreme Recruitment programs. Each program is designed and proven to provide quick and successful outcomes by exploring and expanding more kinship or community ties a child may have until a forever family is found. Essentially, it's private investigation set on fire – and foster children are on average placed in a permanent home within 12-22 weeks.
"Children in Extreme Recruitment, a program utilized nationwide, have an 80-90 percent success rate while other children have a 30 percent success rate", said Lorri Ross, CEO of FosterAdopt Connect.
These two program were state-funded and approved for the 2016-2017 fiscal year by Governor Jay Nixon but in his withholdings he restricted $400,000 in increased funds to adoption services, more than $300,000 of which CMFCCA was to receive to implement 30 Days to Family and Extreme Recruitment.
We can calculate the cost of leaving our 102 children in our 13-county service area in group and residential care. It will cost the State of Missouri approximately $951,000 per year to provide housing, clothing, food, education, etc. to the 102 children in our service area alone. What is not included in this number is the untold cost on our community and the price our children pay – which is to not have a family – somewhere to dig your roots in to and have an identity – somewhere to be loved.
In comparison, CMFCAA's programs will not only place these kids in permanent families, but save the state hundreds of thousands of dollars.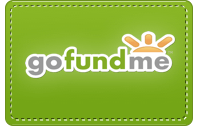 We can't be sure if the governor will release the funds, but we are sure of then urgent need for our children. CMFCAA has everything in place to implement and launch these programs in the next 60 days, but for the time being we are without the funds to do so.
Please Share and consider a donation of any amount. We've got a big goal, but every dollar counts – here's a wonderful opportunity to make a lifelong difference in the future of a child and of our community.
How you can help
Share this post to raise awareness
Consider making a donation
Encourage Governor Nixon to release the funds for adoption services (template email provided below)
Contact Governor Nixon
Phone Governor Nixon's office at 573-751-3222
Or follow this link. You may write your own message or use the template we've provided below:
Hello, I am a constituent from (hometown) and I'm writing on behalf of Central Missouri Foster Care & Adoption Association. I urge Governor Nixon to release adoption services money (DSS 11.270). You can find the description of the withholding through FY 2017 Expenditure Restriction – July line #91. This money that was approved in the Governor's budget just weeks ago to improve outcomes for vulnerable children and youth in foster care with no known identifiable adoptive resources.
The programs this line item supports will take long overdue steps to move kids from temporary foster care and into permanency or back into relative/kinship care. Our kids deserve better than to grow up in a residential treatment facility. Missouri can do better than this. I urge you, Governor Nixon release the adoption money today to support Missouri's most vulnerable children.